Title:
Harvester of Sorrow
Author:
fadedsparks
Beta:
jakesdream
Art:
apieceofcake
Fandom:
RPS
Pairing:
Jensen/Jared
Rated:
NC-17
Genre:
AU, Angst, Romance
Warnings:
Lots of abuse, violence, male/male relationship, slight incest & non-con.
Disclaimer:
I don't own Jensen Ackles, Jared Padalecki, or anyone else that appears in this fic. This isn't meant to offend anyone and I am making no profit from it.
Summary:
Being abused by someone who should protect you leaves a scar so deep it'll never be healed, sometimes all you want to do is die just to escape the pain. Jensen Ackles knows how it feels, but endures it all alone. No one knows about the torment he is being put through and he has no intention of telling anyone. Can he hold on until he can escape or will he slowly die on the inside and give up in the end?
Author's Note:
Originally this was written for a different fandom, but I figured it would work with Jensen and Jared as well so I decided to see what you guys think. Just figured you should know this ahead of time.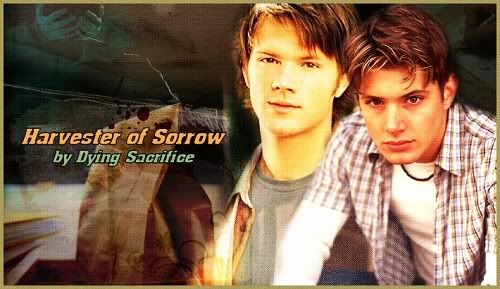 Mood:

hopeful
Music: Christian Kane