Title:
Maude Adams Lane
Author:
fadedsparks
Beta:
kazminka
Art:
lenyia
Fandom:
RPS
Pairing:
Jensen/Jared
Rated:
NC-17
Genre:
AU, Drama, Romance
Warnings:
Character Death (not Jensen or Jared)
Disclaimer:
This isn't meant to offend anyone and I am making no profit from it.
Summary:
Over the course of one summer seventeen year old Jared Padalecki learned what it meant to love someone with his whole heart and soul, and he believed it was the kind of relationship that would last forever. But when the summer came to a close the miles placed between them slowly separated them. Will these two lovers find their way back to one another, even though ten years have come to pass?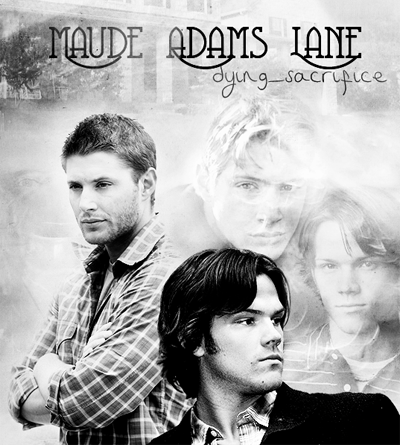 Mood:

calm
Music: Nickelback